Easter Island (Rapa Nui) Short Break
Booking Dates
06/21/2023 through 12/25/2024
Travel Dates
06/21/2023 through 12/28/2024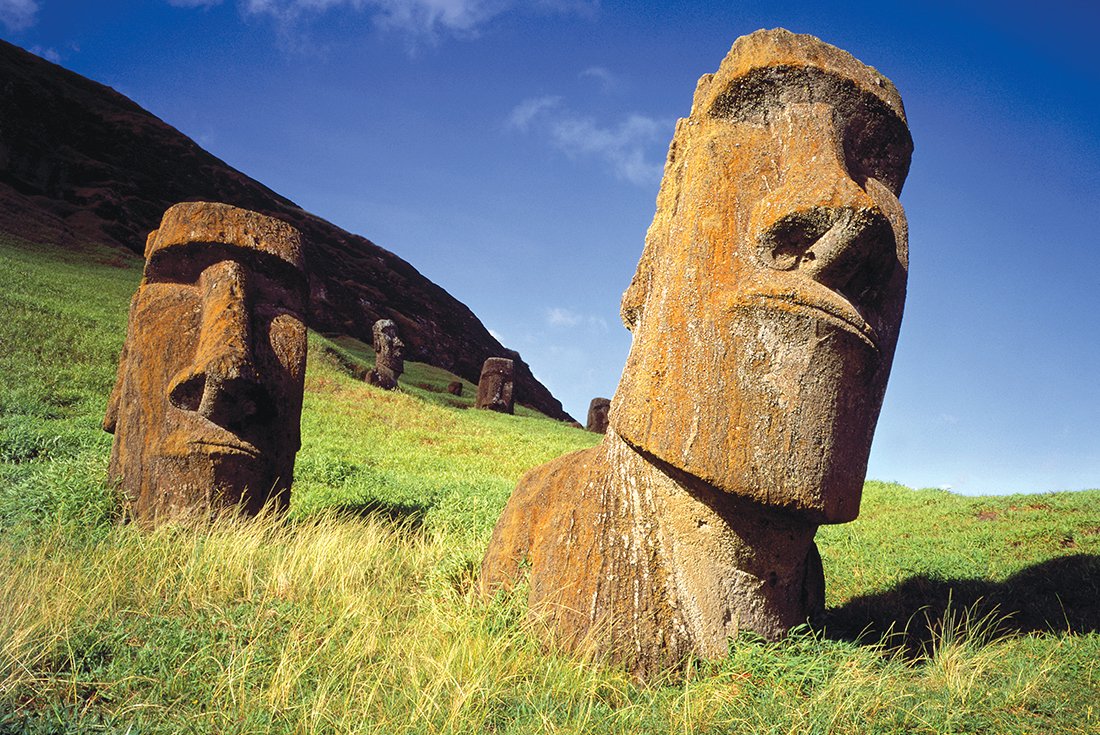 Easter Island (Rapa Nui) Short Break

Journey to enigmatic Easter Island and be forever changed by the remote beauty and fascinating folklore of 'Rapa Nui'. This unforgettable trip allows plenty of time to stand in awe and admire the many stone moai that have made this mystical island so famous. As the trade winds blow, view remnants of the past at ancient ceremonial sites and villages, as well as rock art depicting strange deities. For a dose of natural beauty, be blown away by the scale of a dramatic volcanic crater and uninterrupted views over the horizon. Rich in iconic legends, unique landscapes and blazing sunsets, this is an enthralling encounter of a lifetime.

Activities
Complimentary Airport Arrival Transfer
Hanga Roa – Anakena day trip & picnic lunch
Hanga Roa – Ana Te Pahu cave & Ahu Tahai ceremonial site
Hanga Roa – Orongo Ceremonial Village
Hanga Roa – Ahu Akivi seven moais
Hanga Roa – Rano Kau volcano
Complimentary Airport Departure Transfer
Highlights
Take in the faraway feel of one of the world's most remote populated islands and ponder the magic and mystery of the moai monoliths that weigh up to 50 tonnes.
Learn about the heritage of the Rapa Nui people, the island's native Polynesians.
Enjoy the warm hospitality of the local people, born from a mix of ancient travellers that arrived here from the Polynesian islands and from South America.
There is plenty of free time to stroll along Hanga Roa's main strip, sample the delicious local seafood or explore the island by bicycle.
Visit the beautifully located Orongo Ceremonial Village and Ahu Akivi for unparalleled ocean views.
| Day | Description | View All |
| --- | --- | --- |
| Day 1 | Hanga Roa | Details |
| Day 2 | Hanga Roa | Details |
| Day 3 | Hanga Roa | Details |
| Day 4 | Hanga Roa | Details |